DrLuxur PWNGAMER Gaming Chair
Recommended uses for product: Office, Gaming, Work from home, Reading, Drafting, coding, Relaxing, Architecture Designing
---
Short content about your shipping rates or discounts.
Short content about your shipping rates or discounts.
Short content about your shipping rates or discounts.
Short content about your shipping rates or discounts.
---
---
About the PWNGAMER
DrLuxur's PWNGAMER Gaming Chair: Ultimate Comfort and Support
The ultimate companion for your daily working and gaming sessions. Recline, rest, clutch and work with extra comfort.
Seatbase width
42cm with 8cm bucket thigh padding each side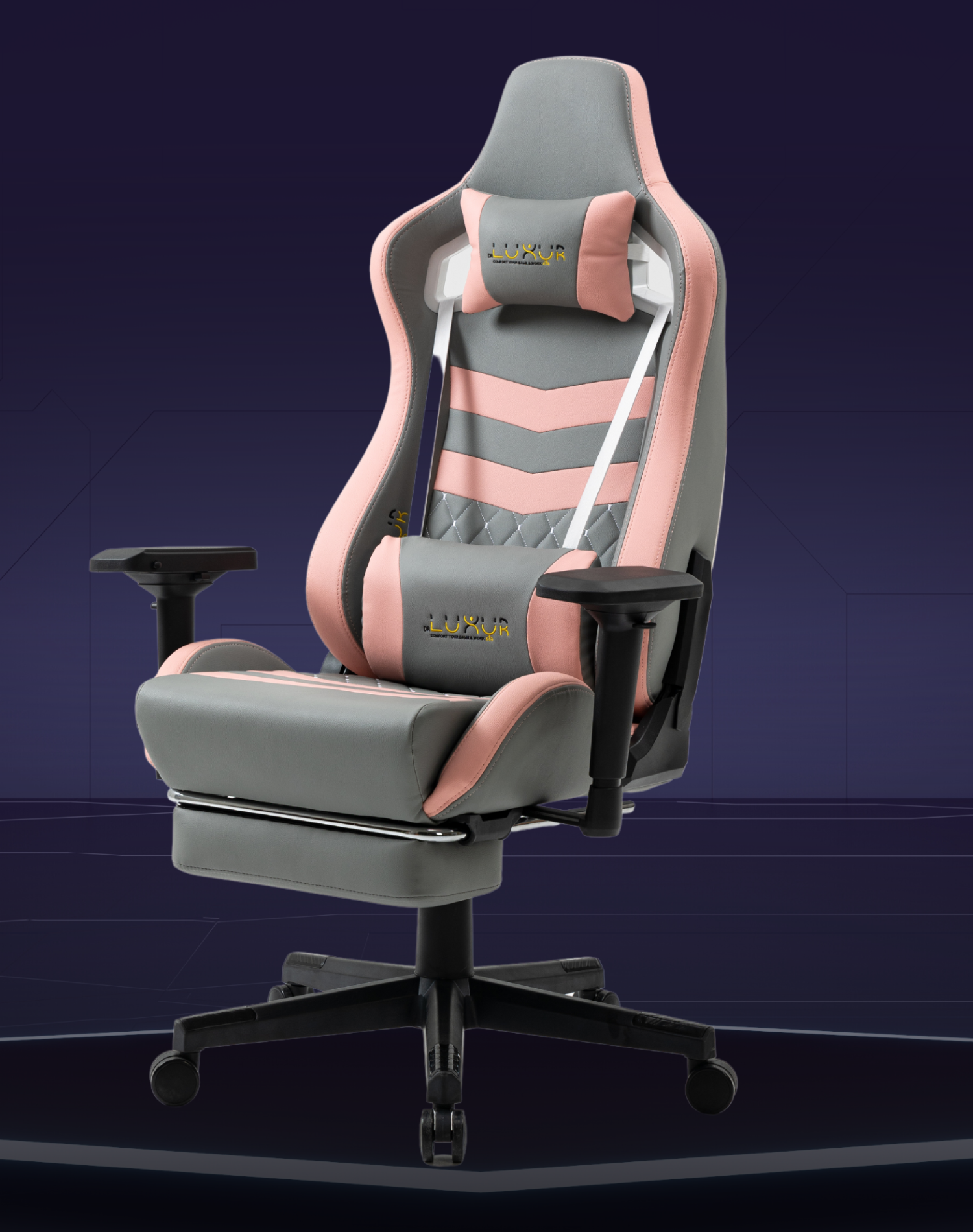 4D ARMREST
Featuring soft padding for added comfort and support during extended play/work
Neck Pillow
Relax and reduce neck strain with DrLuxur's ergonomic neck pillow, perfect for extended gaming or work sessions.
Memory Foam Padded Back
Memory foam ergonomic back for ultimate comfort and support with extra padding.
Bucket Seat
DrLuxur's Bucket seat offers ergonomic support for extended periods of working or gaming up to 10-12 hours
Retractable Footrest
Relax with DrLuxur's retractable footrest, for ultimate gaming comfort.
This product has no reviews yet.
FAQs
Have a question ? We are here to help.
Common question answered for colossus gaming chairs. For more question visit FAQ page or connect with oue user friendly customer support.
Is PWNGAMER a best fit for me?

We recommend this product for individuals who meet the following criteria: a height exceeding 5.4 feet and a weight ranging from 60 kilograms to 125 kilograms. For additional information, please do not hesitate to contact our esteemed customer support team.
Is it good fit for 10-12 hours of working?

Yes, the DrLuxur pwngamer Gaming Chair is an excellent fit for extended periods of use, including 10-12 hours of work. The chair's ergonomic design provides maximum comfort and support, reducing the risk of discomfort or pain during prolonged sitting. Additionally, the chair's high-quality materials and sturdy construction ensure durability and longevity, making it an excellent investment for those who spend long hours at their desk.
Does it sweat during summers?

The DrLuxur pwngamer Gaming Chair, which is made of PU leather, may retain some heat and result in sweating during the summer months. However, if you use certain hours of air conditioner while working this is never an issue.

On the other hand, the WeaveMonster/AFfluence fabric gaming chair, due to its breathable fabric and moisture-wicking properties, is less likely to cause sweating during the summer months. This chair's unique construction allows for increased airflow, reducing the risk of discomfort and perspiration during prolonged use.

If you live in extreme summer prone area check our weavemonster gaming chair or Affluence Gaming chair.
How many years warranty do we get on this?

We offer a generous warranty package with our product, ensuring that our customers have peace of mind and confidence in their purchase. Our standard warranty includes a 3-year warranty, which covers any defects in materials or workmanship.

Additionally, you can have 5-year extended warranty for an steps. Check warranty extension page for more information.
How can we clean this chair?

We advise against washing your chair. Instead, consider using cleaners designed for chair upholstery. Our Drluxur Pu cleaners will be launched soon. Stay connected via social media for the launch dates. For further information, please contact our friendly customer support team.
Drluxur pioneers the new era of ergonomic design