Latest Innovation by Drluxur
The evolution of comfort is now complete
Experience the ultimate gaming with Drluxur Mammoth and Affluence 2023. Designed for pro-grade ergonomics, superior comfort, and exceptional durability, this gaming chair elevates your game to the next level. With cutting-edge research-backed design innovations, dominate your competition and immerse yourself in the game like never before.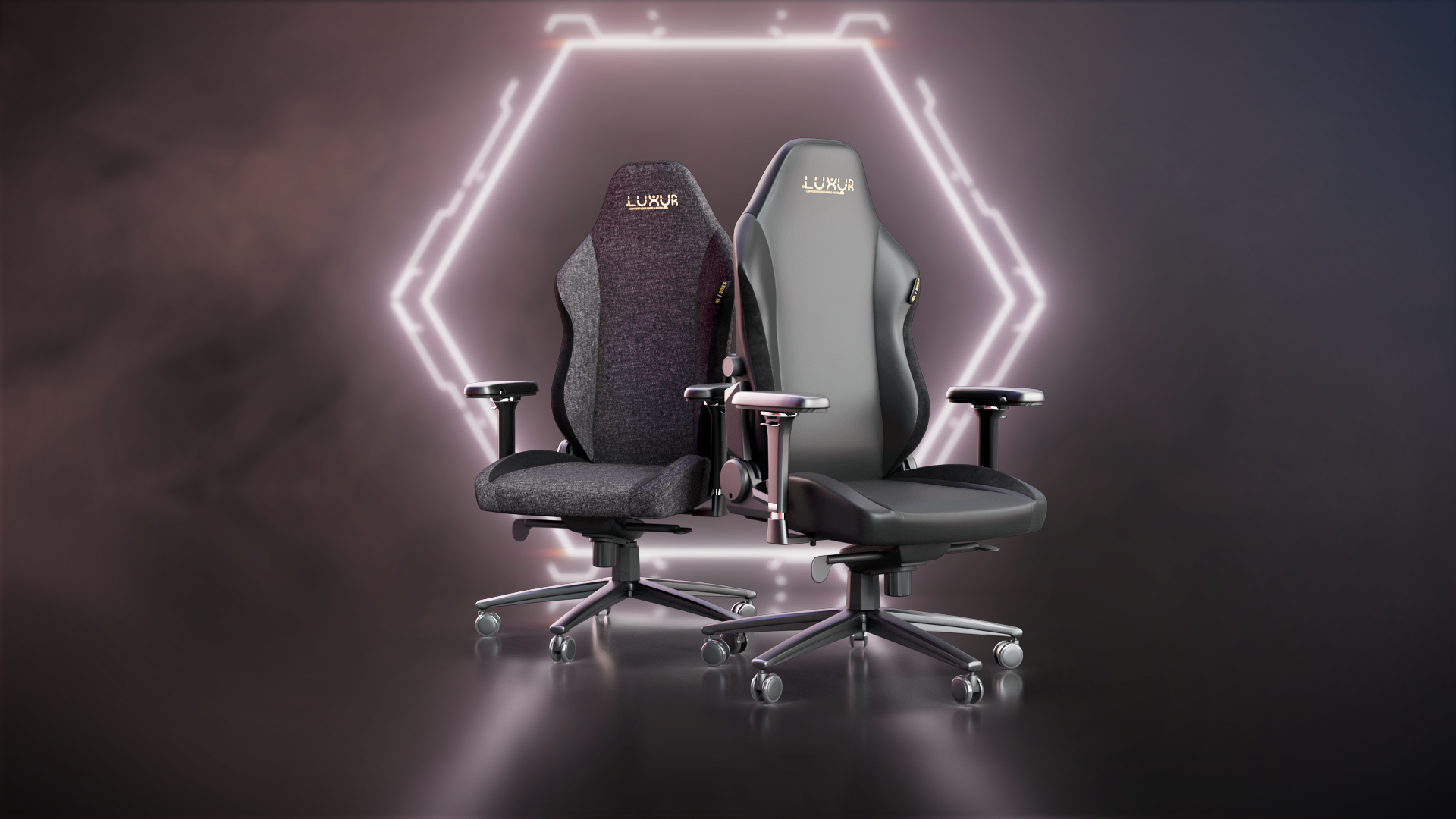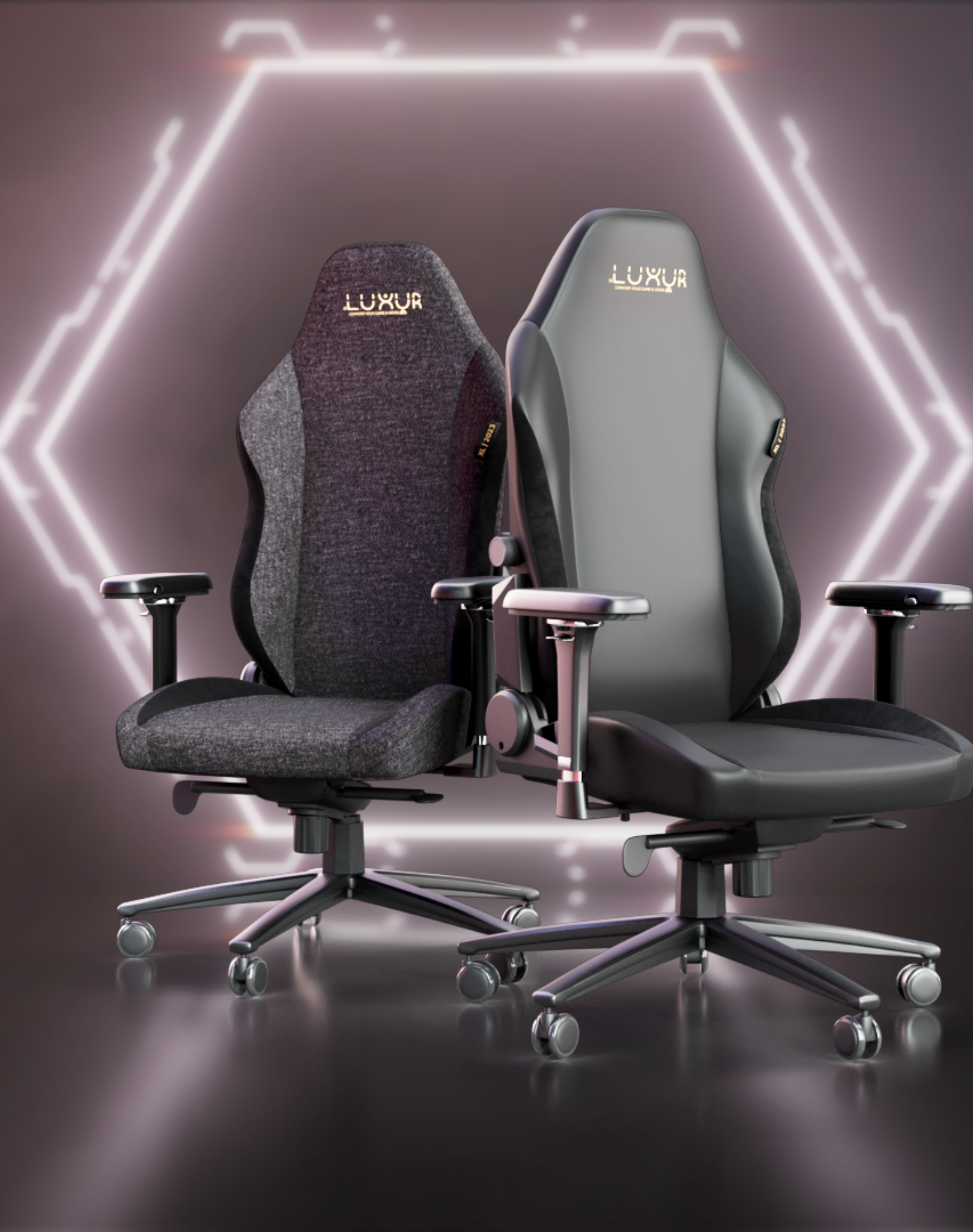 NEW AND IMPROVED FROG MECHANISM
Redesigned tilt and height adjustment levers for better positioning and easier access.
NEWLY INNOVATED MAGNETIC PILLOW
Magnetic Memory Foam Head Pillow. Eliminates need for adjustment straps.
NEWLY ADDED CloudFit™ ARMREST
Magnetic CloudFit™ replacement system. Upgrade armrest tops in seconds, no tools required.
Proprietary pebble seat base
Our unique pebble seat base is molded to provide excellent ergonomic comfort and support.
Quadra-Flex™ Lumbar Support System
Improved grip for lumbar adjustment knobs and recline handle with recalibrated angles for better feel.
INDIA'S BIGGEST GAMING CHAIR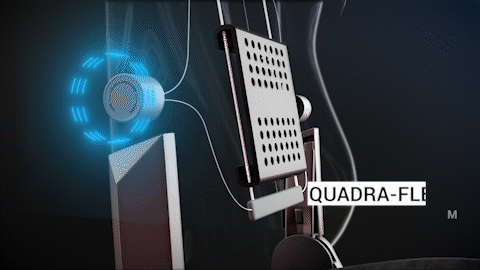 Adjust your lumbar pillow
Quadra-Flex™ Lumbar Support System
Introducing the Quadra-Flex™ Adaptive Support System, a revolutionary feature in our newly launched gaming chair that promises to take your gaming experience to the next level. This state-of-the-art system offers unparalleled support for the lumbar region, ensuring maximum comfort and reducing the risk of back pain during extended gaming sessions. The Quadra-Flex™ Adaptive Lumbar Support System is designed with four-way adjustability, allowing you to customize the support to your individual needs. Whether you're leaning forward, sitting back, or swaying side-to-side, the system will adapt to your movements and provide the necessary support. Say goodbye to discomfort and hello to a comfortable, immersive gaming experience with our new lumbar mechanism.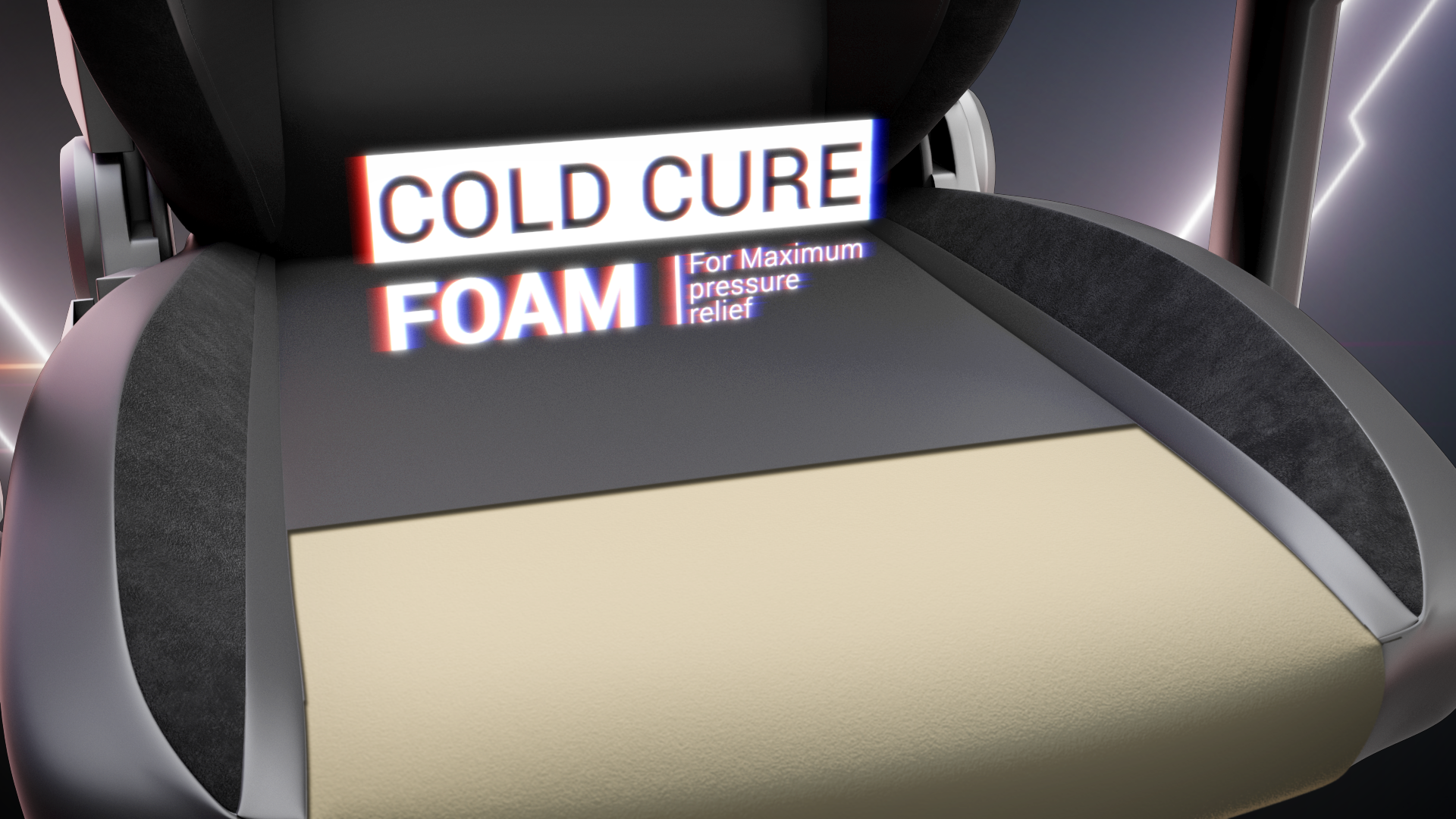 Supportive Nest
Cold Cure Memory Foam
Our new gaming chair is designed with the latest technology in foam cushioning - Cold Cure Foam. This innovative material is known for its exceptional durability and support, making it an ideal choice for high-performance seating. The cold cure foam is poured into a mold and then cured with a controlled temperature and humidity environment. This results in a foam that is denser and more resilient than traditional foam, while still providing a comfortable and soft seating experience.
The cold cure foam also retains its shape over time, ensuring long-lasting comfort for the user. Invest in our new gaming chair with Cold Cure Foam and take your gaming experience to the next level.
STRAP GONE, TUCKING ON
Magnetic Pillow
Use this text to share information about your brand with your customers. Describe a product, share announcements, or welcome customers to your store.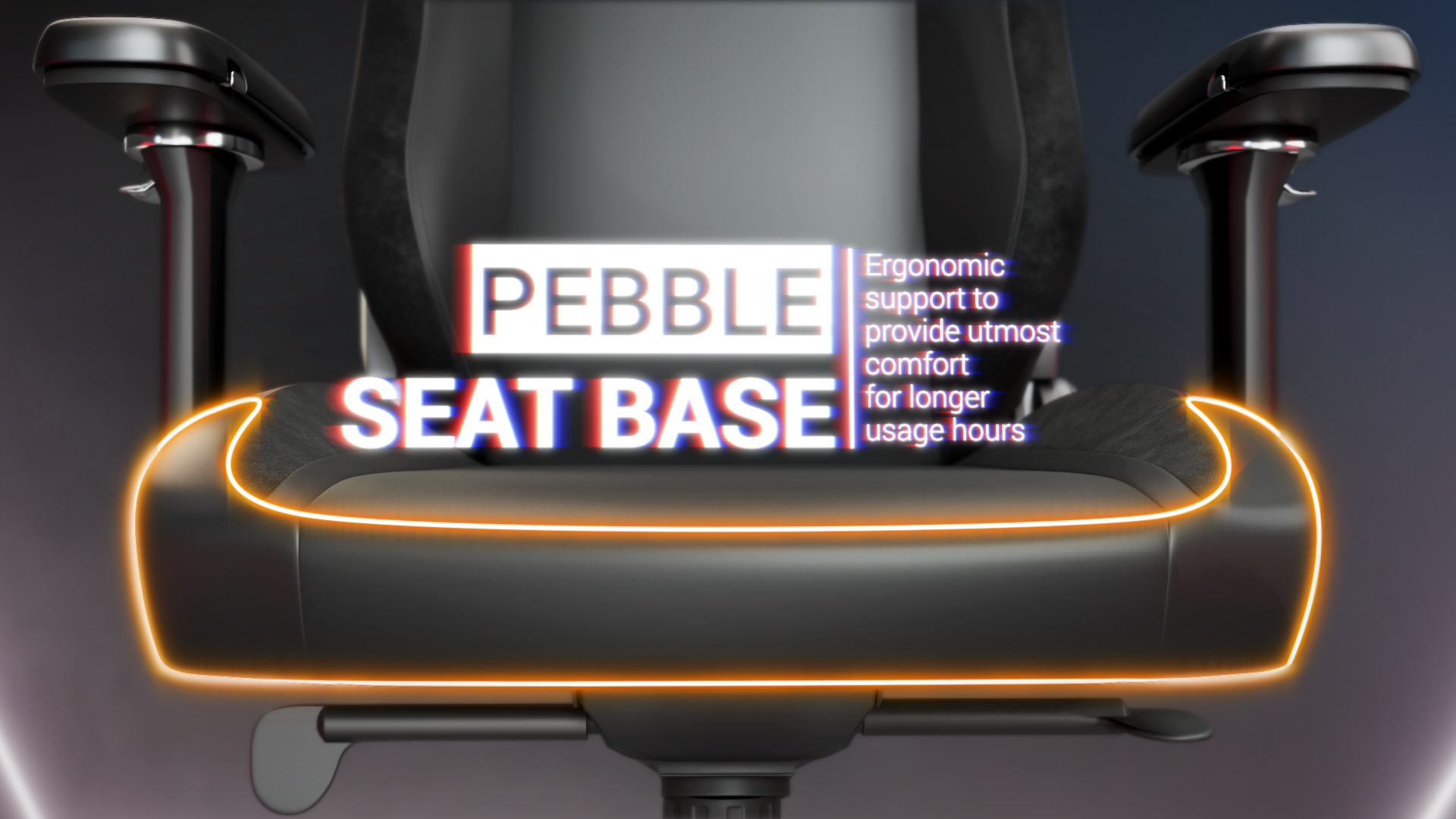 Handcrafted Pebble Seat Base for Artisanal Comfort
Experience optimal ergonomic support with our reshaped design. The side wings gently slope inwards, creating a larger contact area and lower pressure distribution. Plus, the flared edges provide extra space for freedom of movement while you enjoy comfortable seating in your gaming chair.
Shop Now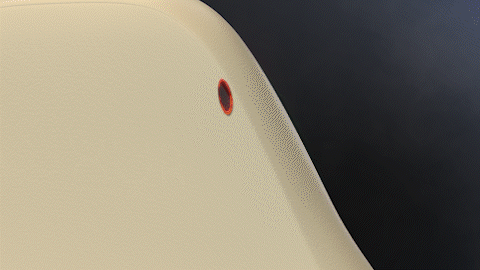 Drluxur FlexiBlend™ Leatherette
FlexiBlend™ Leatherette is the ultimate hybrid seating material, combining durability, comfort, and style. Its advanced technology offers breathability, moisture-wicking, and flexibility, providing unparalleled comfort that molds to your body. Ideal for extended use, it's perfect for anyone who demands comfort, quality, and style in their seating material. Upgrade your seating experience with FlexiBlend™ Leatherette, the next generation of hybrid seating material.
AFFLUENCE PRO XL 2023
Drluxur UltraWeave™ Fabric
Introducing UltraWeave™ Fabric, the next level in soft seating material. With its advanced technology, UltraWeave™ Fabric provides a luxurious and incredibly soft seating experience that's unparalleled in the industry. Its ultra-fine, tightly woven fibers provide a supremely soft and smooth surface that's gentle on your skin and highly breathable. This means you'll stay cool and comfortable even during extended periods of use. UltraWeave™ Fabric is also highly durable, ensuring long-lasting performance that will look and feel great for years to come. Whether you're working long hours in the office or gaming for hours on end, UltraWeave™ Fabric is the perfect solution for those who demand the ultimate in softness and comfort. Elevate your seating experience to the next level with UltraWeave™ Fabric - the softest and most luxurious seating material available.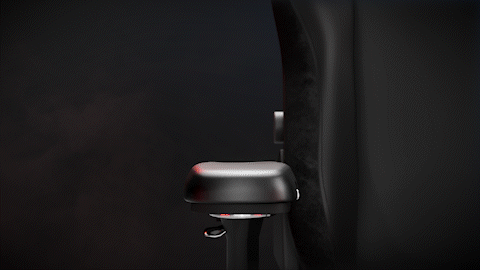 4D Magnetic CloudLift™ Armrests
DrLuxur's CloudLift™ Armrests offer the ultimate in ergonomic support and comfort. Featuring advanced 4D support technology, these armrests provide effortless customization with smooth and precise adjustments in four directions. The full-Aluminium construction and refined internal mechanism ensure durability and long-lasting performance. With the ability to raise the armrests to desk level, you can achieve optimal support for your wrists and elbows, while sliding them under when you need to sit forward. The CloudLift™ Armrests also boast the world's first hot-swappable gaming chair armrest tops with DrLuxur's innovative Cloudlift™ system, allowing you to choose your preferred material and swap out the armrest top in under a second. Upgrade your gaming or work setup with DrLuxur's CloudLift™ Armrests and experience advanced 4D support for effortless comfort.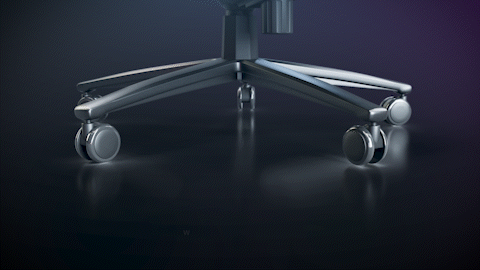 Seamless gliding on our reinforced base
DrLuxur's reinforced base allows for unparalleled stability and smoothness when gliding. The carefully designed base provides the perfect balance between durability and flexibility, ensuring that your chair moves seamlessly and without any wobbling. With the added reinforcement, you can glide confidently and securely, without worrying about any sudden movements or tipping. The smoothness of the base allows you to easily move around your workspace or gaming setup, with minimal effort and maximum control. Upgrade your seating experience with DrLuxur's reinforced base, and experience a new level of stability and smoothness that will enhance your productivity and comfort.

Recommended Height
5'8" - 6'9" / 174 - 205cm
5'8" - 6'9" / 174 - 205cm
Upholstery
Drluxur FlexiBlend™ Leatherette
Drluxur UltraWeave™ Fabric
Head Pillow
Magnetic Head Pillow
Memory Foam
Magnetic Head Pillow
Memory Foam
Lumbar Support
Quadra-Flex™ Lumbar Support System
Quadra-Flex™ Lumbar Support System
Armrests
4-Directional
Full-Aluminium Mechanism
Soft PU-coated top with DrLuxur's CloudLift™ Armrests
4-Directional
Full-Aluminium Mechanism
Soft PU-coated top with DrLuxur's CloudLift™ Armrests
Multi-tilt Mechanism
Heavy Duty
Tilt Lock and Tilt Angle Lock
Heavy Duty
Tilt Lock and Tilt Angle Lock
New era of ergonomics with Drluxur