DrLuxur Predator Gaming Chair - PRE ORDER
Recommended uses for product: Office, Gaming, Work from home, Reading, Drafting, coding, Relaxing, Architecture Designing
---
Get 10% discount only on pre-orders Deliveries starting from 28th April.
Avail 5% off with major credit cards on order above ₹12000, max discount up to ₹500
In home installation available for major locations.
Enjoy Hassle-Free 3 Year Warranty
---
About the Predator
DrLuxur's PREDATOR Gaming Chair: Ultimate Comfort and Support
The ultimate companion for your daily working and gaming sessions. Recline, rest, clutch and work with cold cure foam.
Floor to Seat-base Height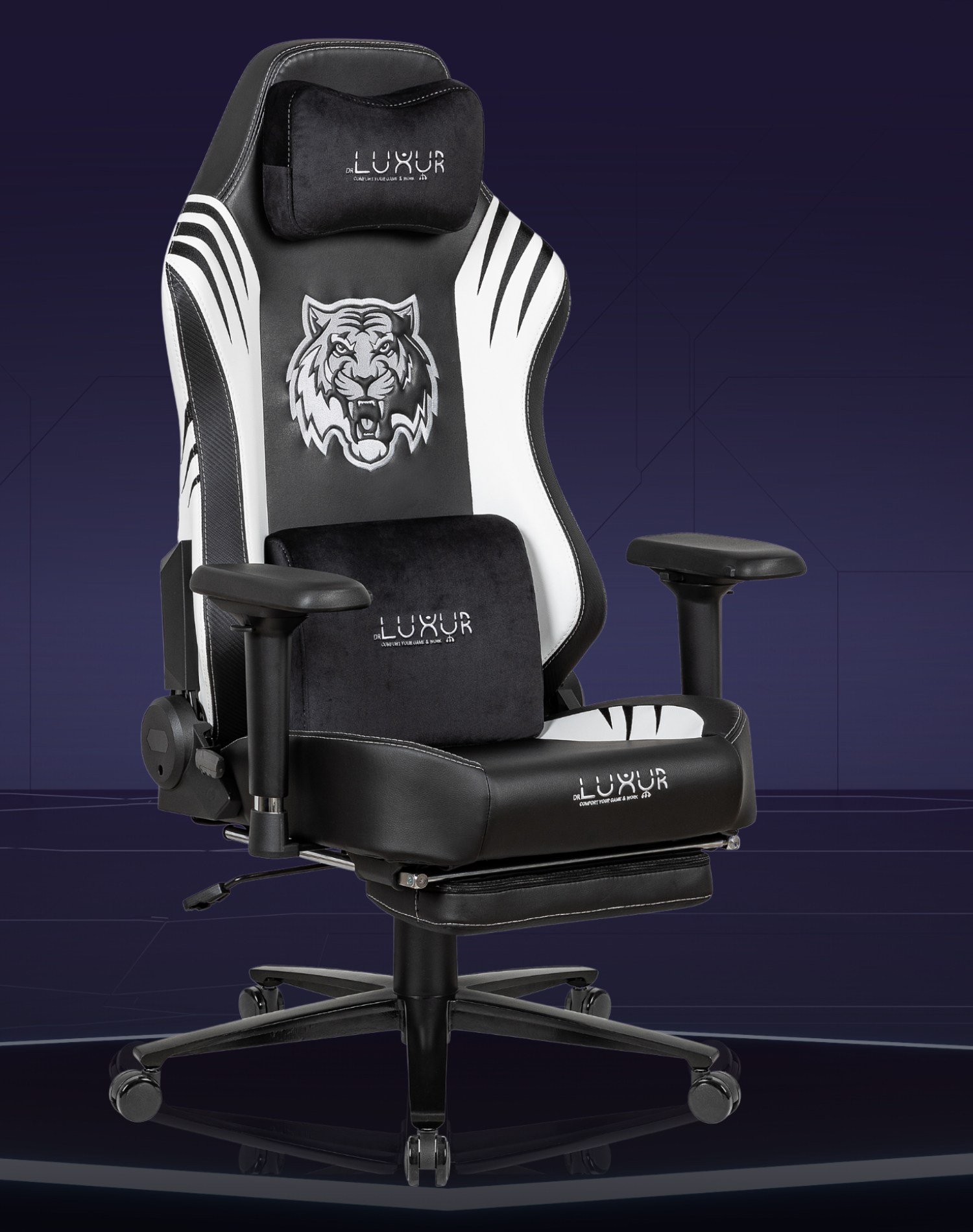 4D ARMREST
Featuring soft padding for added comfort and support during with aluminium frame making it more sturdy.
Magnetic Memory Foam Head Pillow
Adjusting your gaming chair is a breeze with our innovative Magnetic Memory Foam Head Pillow, which attaches seamlessly with neodymium magnets.
Cold-Cure Foam Padded Back
Cold-cure foam ergonomic back for ultimate comfort and support with extra padding. with ergonomic lumbar pillow.
Pebble Seat
Experience ultimate comfort and support with our gaming chair's unique blend. Our cold-cure foam's medium-firmness cradles you while evenly distributing weight, minimizing pressure.
Heavy Duty Aluminium Wheelbase
Crafted to deliver unparalleled sturdiness and resilience, we've optimized weight distribution and fortified it with extra ribs for utmost structural solidity.
This product has no reviews yet.
FAQs
Have a question ? We are here to help.
Common question answered for colossus gaming chairs. For more question visit FAQ page or connect with oue user friendly customer support.
Is Predator a best fit for me?

We recommend this product for individuals who meet the following criteria: a height exceeding 5.4 feet and a weight ranging from 60 kilograms to 160 kilograms. For additional information, please do not hesitate to contact our esteemed customer support team.
Is it good fit for 10-12 hours of working?

Yes, the Fantasy gaming chair with its cold cure foam, pebble seat design, and industry-leading components is an excellent fit for extended use of 10-12 hours of working. The chair's comfortable and supportive features, such as even weight distribution and pressure relief, ensure that you can maintain focus and productivity for longer durations without experiencing discomfort or fatigue.
Does it sweat during summers?

The DrLuxur Fantasy Gaming Chair, which is made of PU leather, may retain some heat and result in sweating during the summer months. However, if you use certain hours of air conditioner while working this is never an issue.

On the other hand, the WeaveMonster/AFfluence fabric gaming chair, due to its breathable fabric and moisture-wicking properties, is less likely to cause sweating during the summer months. This chair's unique construction allows for increased airflow, reducing the risk of discomfort and perspiration during prolonged use.

If you live in extreme summer prone area check our weavemonster gaming chair or Affluence Gaming chair.
How many years warranty do we get on this?

We offer a generous warranty package with our product, ensuring that our customers have peace of mind and confidence in their purchase. Our standard warranty includes a 3-year warranty, which covers any defects in materials or workmanship.

Additionally, you can have 5-year extended warranty for an steps. Check warranty extension page for more information.
How can we clean this chair?

We advise against washing your chair. Instead, consider using cleaners designed for chair upholstery. Our Drluxur Pu cleaners will be launched soon. Stay connected via social media for the launch dates. For further information, please contact our friendly customer support team.
Do you have any any other color or design option for this chair?
New era of ergonomics with Drluxur